Tanner De Witt wins three awards in the China Business Law Awards 2023
26Jun2023
Tanner De Witt is delighted to announce that we have been recognised by China Business Law Journal in the China Business Law Awards 2023 in three categories, Pro-Bono, Data Protection and Privacy and Employment and Labour.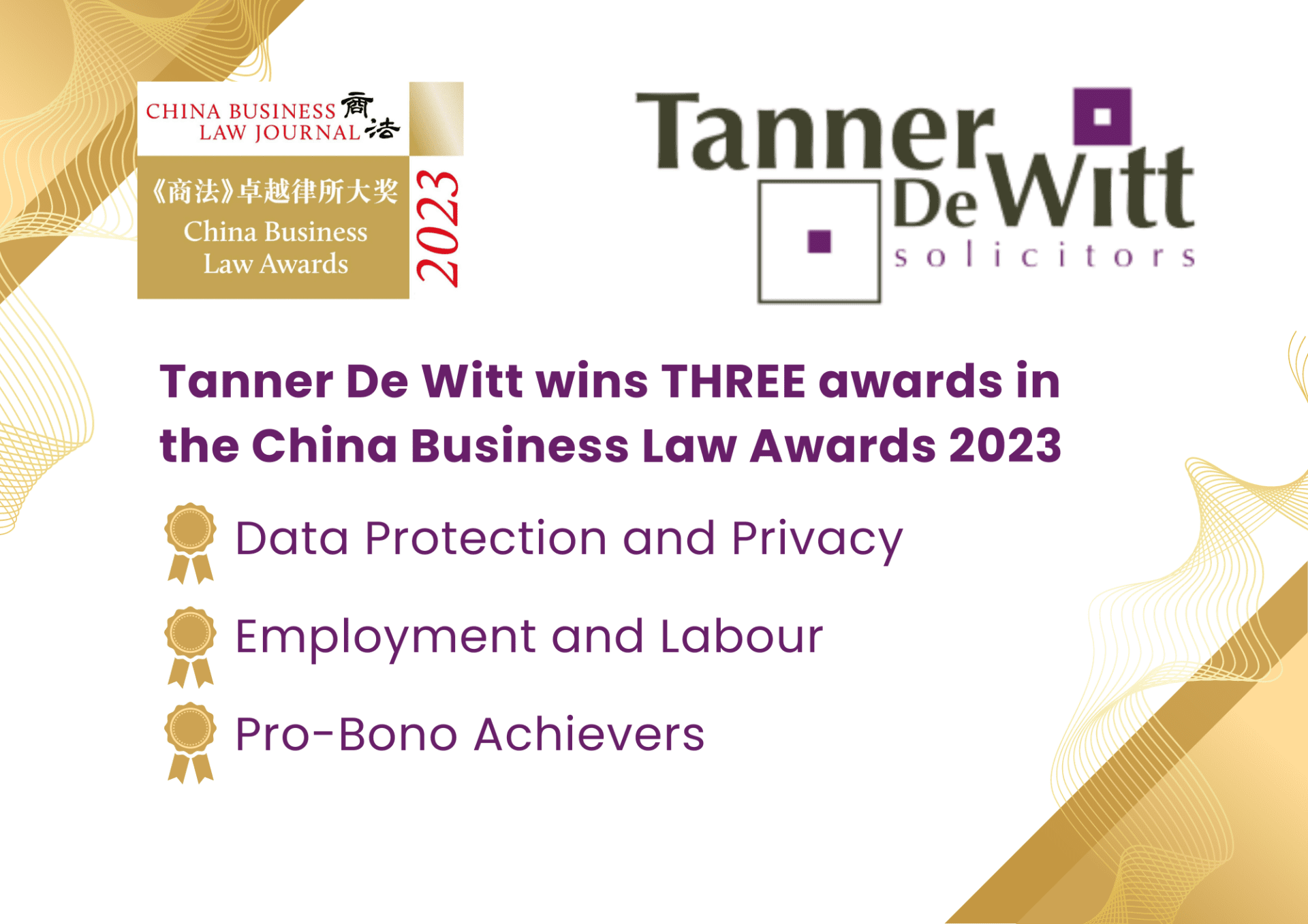 The Pro Bono Achievers Award recognises our team's exceptional efforts to provide legal services to individuals in need and we strongly believe in promoting pro bono work to make a positive impact on society.
The Employment and Labour Award acknowledges our outstanding performance and achievements in the realm of employment law. Our team's comprehensive understanding of the complex dynamics within the employment landscape has enabled us to deliver effective solutions to our clients.
The Data Protection and Privacy Award serves as a testament to our experience in navigating the ever-evolving landscape of data protection laws and regulations. With data privacy becoming increasingly crucial in today's digital age, we have consistently provided our clients with top-notch guidance, strategies, and compliance measures, ensuring the safeguarding of their sensitive information, and maintaining their trust.
If you have any enquiries, please contact: