Tanner De Witt supports Scottish rugby union player Doddie Weir
06Apr2018
Tanner De Witt was delighted to attend and support An Evening with Doddie Weir, held on 4 April at the Grand Hyatt Hong Kong. Held in support of Scottish rugby union player Doddie Weir and his foundation, My Name'5 Doddie, the dinner aimed to raise funds for research into Motor Neurone Disease (MND).
Partner Jeff Lane had the pleasure of meeting Doddie Weir and wish him well on his journey towards finding a cure for MND.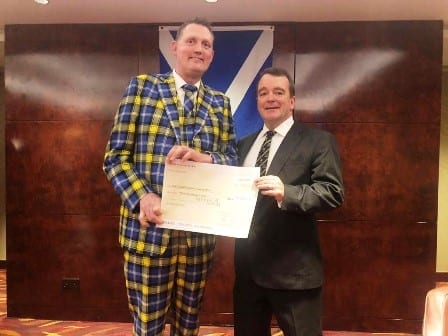 For more information about our community and sporting efforts, please visit our Community page.