Rachel Hui selected to represent The Law Society of Hong Kong at the International Bar Association Annual Conference in Washington D.C.
12Oct2016
Tanner De Witt Restructuring and Insolvency Associate Rachel Hui was selected as one of three young delegates sponsored to represent The Law Society of Hong Kong (the "Law Society") at the International Bar Association ("IBA") Annual Conference in Washington D.C. from 18 to 23 September 2016.
During the conference, Rachel assisted The Law Society, including immediate past president Stephen Hung, council members Huen Wong and Denis Brock, in hosting a breakfast information session "Hong Kong: A borderless Trade and Investment for "Going Global".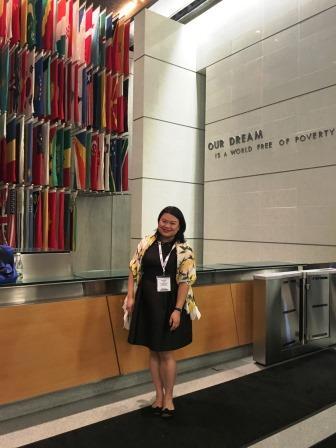 About the IBA and the annual conference
The IBA is one of the pre-eminent associations of lawyers in the World. This year the annual conference was attended by more than 6,000 delegates from more than 100 jurisdictions, including private practitioners, judge, academics as well as representatives from national bar associations and law societies. The weeklong conference provides legal practitioners with an opportunity to network and enhance their legal knowledge through more than 200 substantive legal sessions, workshops and panels.
Keynote speakers at this year's IBA annual conference included Managing Director of the International Monetary Fund Christine Lagarde; retired Secretary of State General Colin Powell; Supreme Court of the United States Justice Anthony M Kennedy; US Attorney General Loretta Lynch; former British Foreign Secretary Rt.Hon. Jack Straw; former FBI head Robert Mueller III and immediate past Chairman of the Board of Governors of the Federal Reserve System (Fed) Ben Bernanke.