Q&A with Veronica Chan – Insolvency and Restructuring Lawyer
14Nov2016
Veronica Chan joined Tanner De Witt last year having qualified as a lawyer in Hong Kong in 2009. She works with the Restructuring and Insolvency team and is a member of  International Women's Insolvency & Restructuring Confederation (IWIRC) and Turnaround Management Association (TMA).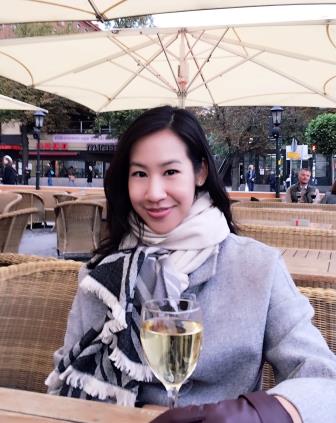 Why did you choose to become a lawyer?
I have lawyers in my family but when I first took up law at university I was actually influenced by the glamorous image and prestige status perpetuated by TV dramas; yes, like many of you would have imagined.  However after I completed my traineeship I realised that becoming a lawyer was more than just social status.
Practising law offers me the opportunity to sharpen my analytical, reasoning and critical thinking skills and gives me a new perspective on the world. I enjoy participating in court hearings and fighting the battles.
Describe a typical day at work.
I start my day by checking emails and planning for the day.  This ensures that the most urgent work gets done first.  Following that, I usually have to drive away from the "plan" because there are often more incoming emails or calls from clients which require my urgent attention.  Therefore I am normally flexible with my schedule.
A typical day could be drafting court documents or written advice, conference calls with clients or lawyers of the opponents, internal meetings with my team or attending court hearings.  My day will always end by discussing with my colleagues the upcoming clients events – being a female lawyer, the "what to wear" question can be a tricky one.
What part of being a lawyer do you personally find most satisfying?  Most challenging?
Practising as a lawyer is intellectually challenging – the diversity of areas in law and the wide range of clients require you to be capable of solving almost all kinds of problems.  These expectations could be a lifetime of challenges within a short time but once clients' expectations are met and I overcome such challenges, the big smile on clients' faces as they walk out of the boardroom or court room is most satisfying.  Some of the clients have become more than just clients but also friends.
Being a lawyer can be stressful at times, how do you maintain a good work-life balance?
As a member of Tanner De Witt, we strike a work-life balance.  I dance every week and as soon as music is up, my mind is fully unwound.  Every step I dance takes my mind away from work and keeps me glowing and refreshed.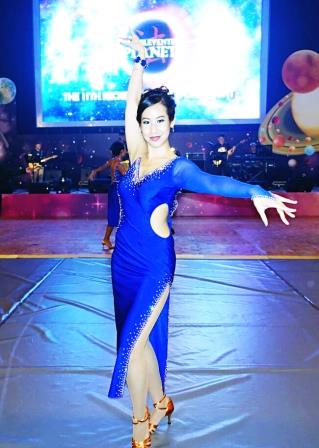 A few drinks after work with colleagues or friends are also excellent stress reliever.  I'm not trying to promote alcohol but anyone from Tanner De Witt can tell you that we are also very active in social events.
What's the best piece of advice you have ever received during your legal career?
Many of you may have heard of the phrase "think like a lawyer" but what does that mean?  I was once advised that being a lawyer, we need to think ahead.  Clients are more sophisticated nowadays and they require your advice as a professional to take them to the next steps.  Therefore, it is important that we, as lawyers, look at the big picture and plan ahead.
If you had not become a lawyer, what other profession(s) would you have considered?
I would probably be in a business providing events coordinating services.  I enjoy running around and dealing with different people.
You may find out more about Veronica here.