Q&A with Ken Ng – Employment Lawyer
24Jul2017
Ken joined Tanner De Witt in December 2014 after obtaining a JD and Postgraduate Certificate in Laws from City University of Hong Kong. He qualified as a solicitor in 2013. Ken currently assists our Employment practice.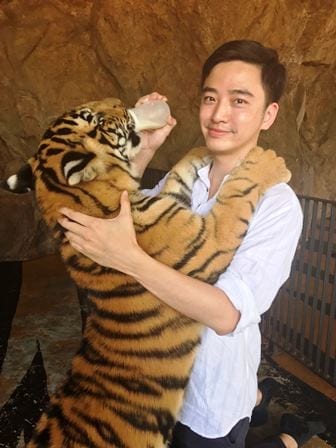 Why did you choose to become a lawyer?
My first acquaintance with the law was from high school when I first found interest in criminal law.  It was then that I decided to embark on a career path as a lawyer, which has proven to be an interesting one. It opens the door to new challenges every day and it allows me to get involved in societal changes.
The law evolves and develops alongside society. Employment law is no different. Being an employment lawyer allows me to keep myself up to date with what is happening in today's world.
Describe a typical day at work.
Days in the legal profession can be dynamic, but a typical day for me as an employment lawyer generally starts with an early breakfast with news updates. I would most often be in the office by 9ish every morning in anticipation of an influx of emails overnight, and I spend most of my day in the office.  A day beginning at the Court is rather exciting as my day would be bound to begin litigiously.
Typically, the day usually passes by quickly with a wide range of multi-tasking.  On a relatively less busy day where I get to make time for some work-life-balance, I would be spending time at the gym after work.
What part of being a lawyer do you personally find most satisfying? Most challenging?
While client management will always be a challenge for lawyers, building client rapport is rewarding because it means that clients are satisfied with our legal service.  More often than not, clients come to us for practical solutions as opposed to legal advice alone.  Therefore, client satisfaction serves as a positive acknowledgement for services provided.
Being a lawyer can be stressful at times, how do you maintain a good work-life balance?
There is no solid definition of a "work-life balance". It is all about finding the "right" balance. This does not mean spending an equal number of hours for both work and personal activities – this is unrealistic. My kind of work-life balance is to make time for things I enjoy doing and spending time with friends and family out of my busy schedule.  On the busiest days when I barely have time for anything, having a good grasp of achievement and enjoyment at work would more or less contribute to this concept of "balance".
What's the best piece of advice you have ever received during your legal career?
There is a precondition to a good piece of legal advice – ask what the client's needs and concerns are.  I believe that the best piece of advice is usually delivered after considering issues from the client's point of view.  Without such consideration, even the most well-written piece of advice may not best accommodate or meet the client's needs and expectations.
If you had not become a lawyer, what other professions would you have considered?
I have had a strong interest in criminal law since my early years. If I had not chosen to become a lawyer, I may nonetheless be doing something related to criminal law, such as law enforcement work.  This type of career goes in line with my interest and would keep me motivated.
You can find out more about Ken here.