Q&A with Jan Willem Möller – Corporate and Commercial Lawyer
05Sep2016
Jan Willem Möller is a Dutch lawyer who specialises in corporate and commercial work and banking and finance matters. Jan Willem joined Tanner De Witt in 2016. We had a chance to find out his reasons for becoming a lawyer, how he spends his spare time and what he would be doing if he had not chosen to become a lawyer.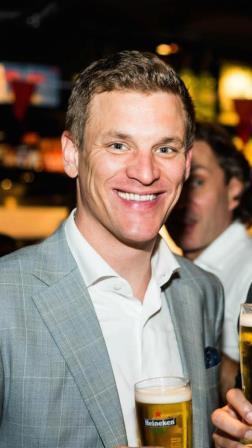 Why did you choose to become a lawyer?
I have always been fascinated by the legal profession – the rituals at the courts, the way lawyers interact with each other, the underlying principles – and I enjoy a good argument. Becoming a lawyer just made sense to me and I never seriously considered anything else. I guess I have been infected from the inside as one of my grandfathers and my own father were lawyers too (for the record: nobody forced me, my siblings chose different paths).
Describe a typical day at work.
I usually start the day off with coffee and prepare a short to do list for the day ahead. The list is more of a mental exercise than anything else because I usually end up working on whatever lands on my desk / in my inbox on that particular day. Clients tend to come to us with their most urgent business so the days on which you are able to completely control your own agenda are rare to find.
A typical day consists of drafting and negotiating transaction documents with other lawyers, conference calls and meetings with clients, brainstorming legal issues or tactics with colleagues and attending seminars and networking events. Fortunately, many people in our industry enjoy the good things in life so there are plenty of social events, dinners and drinks as well.
What part of being a lawyer do you personally find most satisfying?  Most challenging?
The best part of the job is being a trusted advisor to a large number of different clients and businesses. The variety of the work and the possibility to look behind the scenes and take part in high level decision making in many different sectors and industries all over the globe keep me interested. The most challenging bit is to find the right balance between being a specialist and an all-round legal advisor. It seems a bit contradictory but it is what clients expect nowadays and it is a big challenge for lawyers, especially younger ones.
Being a lawyer can be stressful at times, how do you maintain a good work-life balance?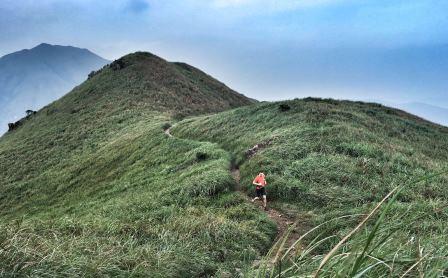 For me, Hong Kong offers the perfect environment for maintaining a good balance. I live and work close to Central on Hong Kong Island and I do not have kids so daily logistics are a breeze! During the week I try to exercise as much as I can; trail running and yoga are excellent stress relievers and very easy to execute in Hong Kong. I can be up in the hills in a matter of minutes. I compensate for all the exercise by spending most of my weekend nights eating and drinking with friends.
What's the best piece of advice you have ever received during your legal career?
One of the senior partners I used to work for in Amsterdam told me that being a lawyer is a game. A serious game that requires focus, skills and hard work, but a game nevertheless. It is good to zoom out every now and then, to remind yourself that work is work and that life is much bigger than that.
If you had not become a lawyer, what other professions would you have considered?
I would probably be running a restaurant – possibly from behind the stove.
You may find out more about Jan Willem here.