Ian De Witt speaks on litigation panel at AIJA Conference 2019
24May2019
Insolvency and Restructuring Partner Ian De Witt had the pleasure of speaking at the International Association of Young Lawyers' (AIJA) Half-Year Conference, which was held in Hong Kong from 22 to 25 May 2019.
The conference featured three distinct seminars:
How to Raise Money from International Perspectives (organised by the Banking, Finance and Capital Markets Commission),
Tax: a Dream, not a Nightmare (organised by the Tax Law Commission), and
Business and Private Clients in Asia: Challenges and Opportunities' (organised by the International Private Clients and Family Law Commission).
Ian spoke on the panel "Litigation in EU vs Litigating in Asia – What should I be aware of?" alongside panelists from Spain, the United Kingdom and Singapore.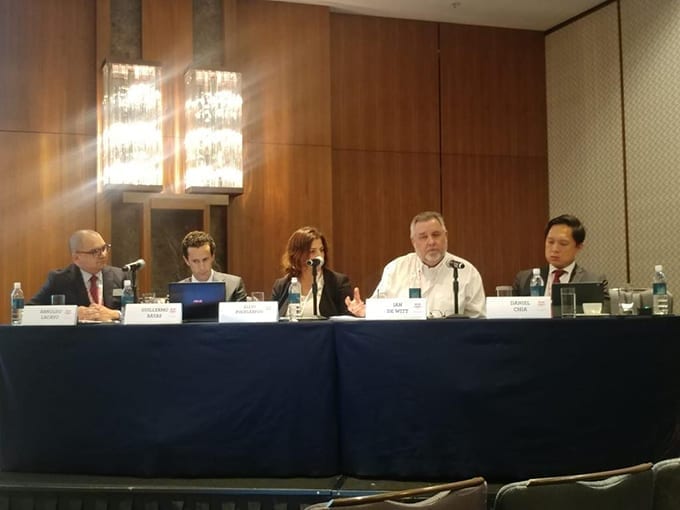 About AIJA
Founded as the Association Internationale des Jeunes Avocats in 1962, AIJA is the only global association devoted to lawyers and in-house counsel aged 45 and under. Since 1962 AIJA provides outstanding international opportunities for young lawyers to network, learn and develop.
AIJA currently has 4,000 members and supporters in 90 different countries, including over 60 collective members and Bar Associations. The AIJA community is very diverse, as members come from law firms of all sizes and cultures.
The activities of AIJA are coordinated by 20 scientific commissions, in charge of organising our events all around the globe and keeping members up to the date in their respective areas of practice.
AIJA is committed to defend and take active part in promoting core legal principles, such as the rule of law and human rights principles. While respecting the integrity of each civilized society of the world, a particular aim of AIJA is to advance cross-cultural understanding between members and other participants in the legal profession as a whole.
About Ian De Witt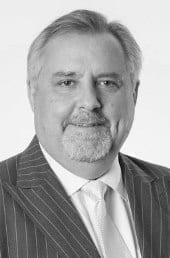 Co-head of Restructuring and Insolvency at Hong Kong law firm Tanner De Witt, Ian is a highly ranked and awarded insolvency lawyer and litigator. He has almost three decades' experience within the field having worked in both London and Hong Kong firms. Ian acts for liquidators, receivers, creditors and directors in a variety of insolvency and restructuring cases.
Ian sits on the Insolvency Committee for the Law Society of Hong Kong, the technical and editorial committee of the Restructuring and Insolvency Faculty of Hong Kong Institute of Certified Public Accountants and is a member of INSOL and the Turnaround Management Association (TMA).
Ian is consistently ranked as a leading lawyer for restructuring and insolvency in Hong Kong by various industry publications including Chambers Asia 2018 (Band 1), Asia Pacific Legal 500 2018 (Tier 1), IFLR1000 and Who's Who Legal. "Ian De Witt, in my opinion, is the best insolvency lawyer in Hong Kong." Chambers and Partners 2018.
For more information about Ian De Witt, please visit
his profile
.