Ian De Witt and Robin Darton to attend and speak at INSOL New York 2018
20Apr2018
We are pleased to announce that Insolvency and Restructuring Partners Ian De Witt and Robin Darton will attend the upcoming Annual Regional Conference of the International Association of Restructuring, Insolvency & Bankruptcy Professionals (INSOL) in New York City.
Robin will participate in the panel session "Offshore restructuring — what's happening and what's interesting" at INSOL's Offshore Day. He will discuss notable developments in the jurisdiction of Hong Kong alongside other practitioners from all over the globe.
About INSOL
INSOL International is a world-wide federation of national associations of accountants and lawyers who specialise in turnaround and insolvency. There are currently over 44 Member Associations with over 10,000 professionals participating as members of INSOL International.
INSOL was formed in 1982 and has grown in stature to become the leading insolvency association in the world. It is a valuable source of professional knowledge, which is being put to use around the world on diverse projects to the benefit of the business and financial communities.
About Ian De Witt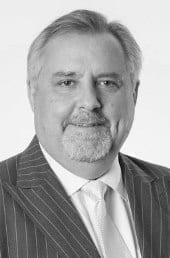 Co-head of Restructuring & Insolvency at Hong Kong law firm Tanner De Witt, Ian is a highly ranked and awarded, top-tier insolvency lawyer and litigator. "An expert in the field of insolvency-related matters" (Tier 1, Asia Pacific Legal 500 2017), Ian has almost three decades of experience in a variety of high profile cases. Ian qualified and worked in London after obtaining an honours degree in law. After moving to Hong Kong he jointly established Tanner De Witt in 1999, with one member of staff. Today the firm is a leading independent firm with over 80, the Asia Pacific Legal 500 2018 noting that the firm has "an excellent reputation" and "among the independent firms they are one of the most able to satisfy international clients".
About Robin Darton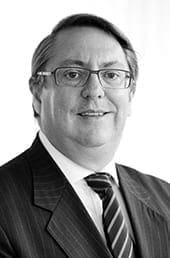 Robin Darton has been practising as a lawyer in Hong Kong for 20 years. He has extensive experience in litigation and other contentious issues across a range of subjects, with an emphasis on contentious insolvency and restructuring matters.
His experience includes acting in winding-up proceedings; appointments of provisional liquidators; claims against directors; claims against auditors; fraud and asset tracing; and the court-related aspects of creditors' schemes of arrangement.