ALB selects Ian De Witt as one of Asia's top 50 Disputes Lawyers
23Apr2021
Partner and Restructuring and Insolvency co-Head Ian De Witt has been named by Asian Legal Business as one of Asia's top 50 disputes lawyers. The Super 50 list, which was compiled by ALB for the first time ever, features top disputes lawyers in the region when it comes to client service. Ian is one of only five Hong Kong awardees. You may view the full list at this link.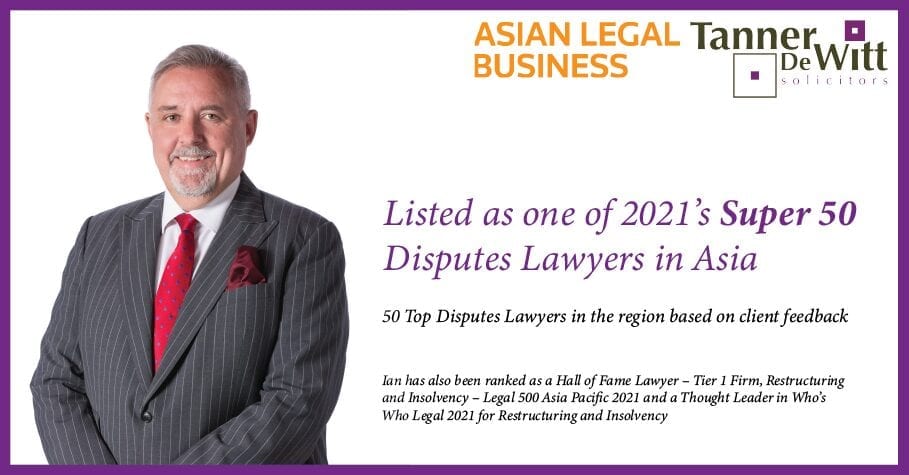 The methodology
These lawyers were selected based on client recommendations sent directly to ALB. More than 900 clients sent in recommendations for lawyers based in 13 Asian jurisdictions. The final list was chosen not only on the basis of quantity of recommendations, but also quality. Efforts were made to ensure that practitioners in different countries were recognised, so that the list would not be limited only to specific commercial centres in the region.
To view Ian's profile, please click here.