Tanner De Witt Tech Talks: Tokenising the ever-changing world: Best practices in ICO
11Sep2018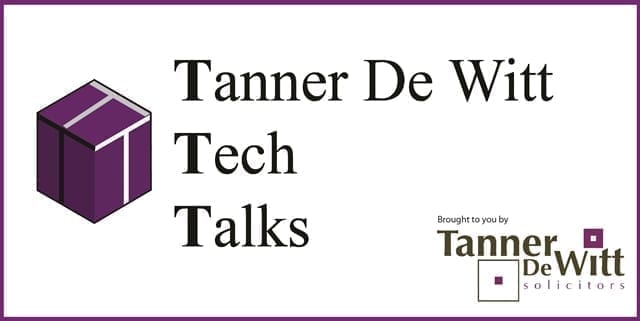 THIS EVENT IS POSTPONED UNTIL FURTHER NOTICE DUE TO INCLEMENT WEATHER
For our inaugural Tanner De Witt Tech Talk, we have a panel comprising:
Brian Elders, Founder, Crypto IB
Arthur Adams, Managing Director, AIC
Shane McQuillan, Founder and CEO, TrustedIn Trading
Joshua Galloway, Crypto Fund Manager, Plutus.VC
Kevin Loo, Chief Strategy Officer, Crypt AM
Pádraig Walsh, Partner, Tanner De Witt (moderator)
Postponed until further notice.
Date: Monday 17 September 2018
Time: 6:30 pm to 9:00 pm
Location: Tanner De Witt, 17th Floor, Tower One, Lippo Centre, 89 Queensway
Blockchain moves fast. The quick buck era is over. We have crested the wave of hype. Projects of substance are now beginning to deliver. New more sophisticated ways of using blockchain to raise funding, disintermediate and deliver value are coming to the fore. The pace of change is frightening, exciting and inspiring – all at once.
In a period of rapid change, knowing the fundamentals for success is vital. Now, more than ever, there is a need for calm, level headed assessment of best practices. The panel for this event will look at:
ICO's: Evolution from unregulated utility tokens to multi-faceted tokens … needing regulation?
IEO's: A safer path to a successful raise, or just playing to the increasing power of the exchanges?
STO's: The warm embrace of securities regulation finally. Does this mean reduced friction in securities transactions?
Funding market: The movement from retail to institutional – what needs to happen now?
Institutional: What's the view on the ground with exchanges, hedge funds and financial institutions?
Event schedule:
6:30 pm: Register and mingle
7:00 pm: Welcome and panel session begins
8:00 pm: Open floor Q&A
8:30 pm: Close panel and mingle
9:00 pm: Event close
To register, please e-mail Charmaine Mirandilla.
This event is postponed until further notice.