Tanner De Witt's Rowan Varty competes in Asia Rugby Sevens Olympic Qualifier
11Nov2015
Tanner De Witt solicitor and professional rugby player Rowan Varty competed in the Asia Rugby Sevens Olympic Qualifier held at Hong Kong Stadium at the weekend. Thousands of fans gathered to watch men and women fight it out for a place in the 2016 Olympic Games to be held at Rio de Janeiro in Brazil. Favourites Japan did well in the men's competition reaching – and winning – a hard fought final with Hong Kong.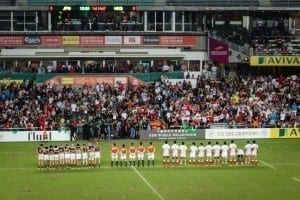 Rowan, interviewed after the final, conceded that the team's 'performance would determine the result' and that 'when you play a quality team like Japan they make the most of your mistakes'. Hong Kong's next challenge is the repechage which gives them one more chance to compete against teams including Asia's South Korea and Sri Lanka for a place in the Olympic Games. We wish the team all the best and hope to be cheering Rowan in Rio in 2016.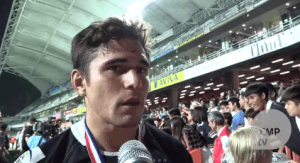 Tanner De Witt remains committed to supporting the sport of rugby in Hong Kong. Proud sponsor of the Pot Bellied Pigs rugby team in the Fat Boys Tens tournament held in the Philippines every year, we were delighted to see the Philippines Volcanoes do well in the Qualifiers last weekend which included the team's first ever homegrown Filipino player, Lito Ramirez, who emerged from the Philippine Rugby Football Union (PRFU) grassroots programme.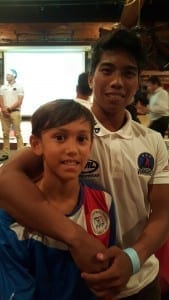 For more information about events and sponsorship at Tanner De Witt please contact us.