Tanner De Witt supports Drink for Good at Solas to raise funds for HandsOn Hong Kong
09Oct2015
Drink for Good is an annual fundraising initiative that takes place in Hong Kong each October to raise funds for local charity HandsOn Hong Kong (HOHK). Tanner De Witt this year sponsored Wyndham Street venue Solas and participated as Silver Sponsor in the raffle to boost the total amount collected for the charitable organisation. Solas committed to donate an additional $5 per drink purchased on the night to the charity. HandsOn Hong Kong will use the funds raised for kids with special needs and for other programmes addressing pressing social needs in Hong Kong.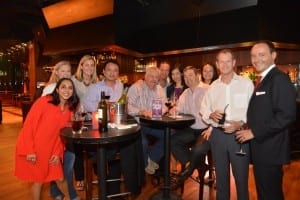 About HandsOn Hong Kong
Founded in 2007 HOHK is a legally registered charity and affiliate of the HandsOn Network (HON), an international volunteer network headquartered and registered as a nonprofit organization in the United States. HandsOn Hong Kong mobilises and empowers our community to meet pressing social needs in Hong Kong through volunteer services. Their vision is a caring community that gives its time and talent to transform Hong Kong.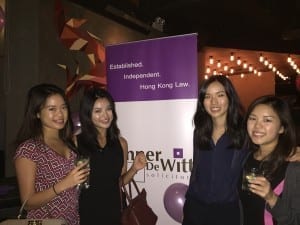 For more information about Tanner De Witt's community activities in Hong Kong and Asia, see our Community page or contact us.