Tanner De Witt proud supporter of Hong Kong Women's 7s 2016
08Apr2016
Tanner De Witt, proud gold sponsor of the HKRU Domestic League Referees, was pleased to see the HK Women's Rugby Sevens Referees 2016 in their kit at the tournament yesterday with the Tanner De Witt logo on the front – it was an unexpected bonus for us to be associated with this tournament!
Results at day one of yesterday's tournament were mixed with Japan and France finishing top. Hong Kong had a challenging day and have their work cut out for them in the remaining matches; Tanner De Witt wishes both Hong Kong Women's and Men's Sevens Team all the best in their efforts today and across the weekend.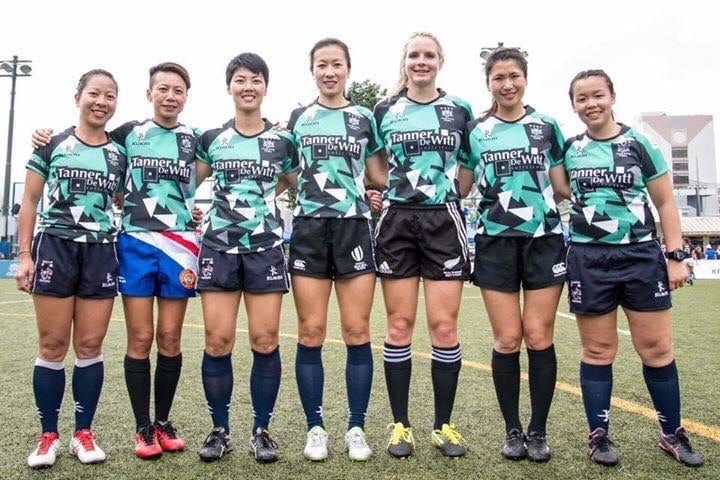 About The Hong Kong Rugby Union (HKRU)
The HKRU is the governing body for rugby union in Hong Kong. Founded in 1952 and since 1988 an affiliate of World Rugby (formerly the International Rugby Board), the union organises the world-renowned Cathay Pacific/HSBC Hong Kong Sevens as well as its own domestic leagues across all age groups, genders and standards of play.
If you think you've got what it takes to be a referee, contact [email protected].
For sponsorship enquiries please contact us.