Tanner De Witt is Hong Kong's second fastest law firm
06Nov2015
Tanner De Witt is pleased to announce that eight of its team members competed in the Bloomberg Square Mile Relay on Thursday 5th November and achieved an overall result of 43rd place out of 123 teams. The event saw more than one thousand runners race around a particularly bendy one mile course in a relay format.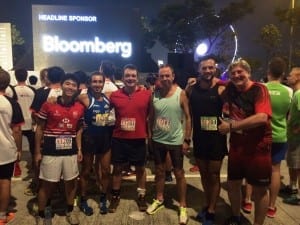 Teams fought for position and displayed impressive speed on very a balmy Hong Kong night against the dramatic backdrop of Central and its famous skyscrapers. We were thrilled to beat out most of the competition and to complete the ten mile course in 1:07:17 leaving us as the second fastest law firm in the race. Congratulations to Mayer Brown JSM who were five minutes faster.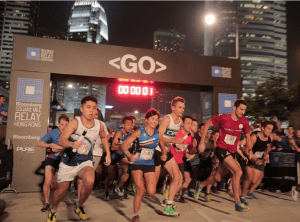 Tim Drew and Albert Porta were the fastest team members each completing the course in an impressive five minutes and thirty three seconds. Congratulations to all team members for their efforts and a great overall result. The whole team was made up of Tim Drew, Jeff Lane, Phil Swainston, River Stone, Albert Porta, Michael Choi, Natalie Lam, Lizzie Fraser and a friend of the firm and marathon runner Stefano Passarello. Thank you to our supporters and cheerleaders.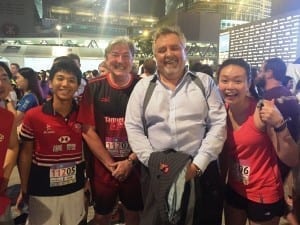 There have been several promises from team members who did not compete this year that they will give it a go next year – so watch this space!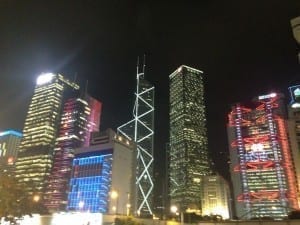 For more information about events and sponsorship, please contact us.