Tanner De Witt is festival sponsor of the HKU Sandy Bay RFC Mini Rugby Festival 2016
18Nov2016
We are proud to announce that we are the festival sponsor of the HKU Sandy Bay RFC Mini Rugby Festival 2016 to be held on Sunday 20 November at Cyberport. Visiting teams from Singapore will play Hong Kong teams across age groups U6 to U12.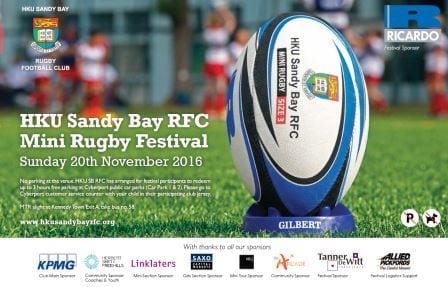 We wish all the teams the best of luck!
For more information about our community and sporting efforts, please visit our Community page.