Tanner De Witt employment partner Kim Boreham joins panel discussion on Hong Kong's expatriate workforce
06May2016
Tanner De Witt Employment Partner Kim Boreham joined a panel discussion on the global expatriate workforce at the American Bar Association Section of Labor & Employment Law's International Labor and Employment Law Committee Midyear Meeting at the Langham Hotel in Hong Kong on May 4 2016. Entitled "Multinational Employers and their Mobile Employees", the panel discussed issues facing this important group of people within the region's workforce with Kim focussing on Hong Kong.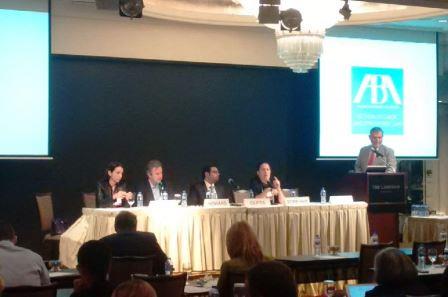 Multinational Employers and their Mobile Employees
Hong Kong, once described as a "city between worlds," has one of the largest expatriate workforces on earth, with hundreds of thousands of employees from other jurisdictions working in permanent, temporary and intermittent jobs. These expats, their representatives and employers often face tough issues under statutory and common law, including choice of law, choice of forum, conflicting contracts, discovery across borders, and often conflicting data privacy rules. This panel will discuss current approaches to these and other cross-border challenges.
About Tanner De Witt's Employment Practice
Tanner De Witt has acted in several of the leading reported cases in Hong Kong over the last 12 years and are regular speakers to employers, business groups and human resource professionals. We act for many major employers as well as senior executives and high profile employees in a wide range of industry sectors including banking and finance, insurance, publishing, manufacturing and professional services.
Through our experience and knowledge we aim to provide quality, cost-effective and commercial legal advice. Further, through our experience we are also able to offer tactical and common sense guidance on best practice to ensure the best overall result for the client, including issues such as performance management, rewards and restriction structures, exit strategies and mediation.
For more information please contact Kim Boreham on email or phone +852 2573 5000.