Tanner De Witt attends International Women's Day Gala Lunch 2017
13Mar2017
Tanner De Witt was delighted to attend and support the International Women's Day Gala Lunch hosted by The Women's Foundation on Friday 3 March 2017 at the JW Marriott in Hong Kong.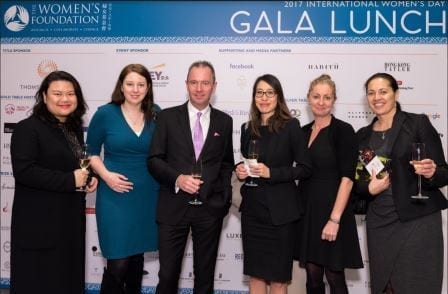 The Women's Foundation exists to promote the full and equal participation of women and girls in all aspects of Hong Kong society, by engaging in research, programmes, education and advocacy to drive measurable change. Learn more here.
For more information about our community efforts, please visit our Community page.