Russell Bennett to speak at Asia HR Employment Law Forum 2018 in Singapore
07May2018
We are delighted to announce that Employment Partner Russell Bennett will be speaking at the upcoming Asia HR Employment Law Forum, which will be held from 9 to 10 May at the Mandarin Orchard Hotel Singapore.
This year's theme is "Benchmarking HR Standards & Compliance: Your 360° Guide to Employment Best Practices across Asia".  Russell will be speaking on the panel "Regional Updates & Insights across Asian Jurisdictions" alongside Singapore's Vernan Voon (Partner, RHTLaw Taylor Wessing LLP) and Malaysia's Melinda Marie D'Angelus (Partner, Azmi & Associates).
About Russell Bennett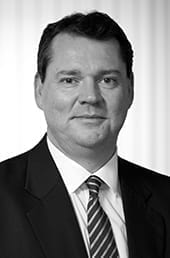 Russell specialises in all matters relating to employment law as well as dealing with dispute resolution and commercial litigation and regulatory advice.
On the employment side, Russell has extensive experience in acting for both employers and employees, with particular emphasis on high-value employment disputes in the financial sector. He advises on all aspects of employment law, termination entitlements, post-termination restrictions, bonuses, discrimination, drafting employment contracts, handbooks and other HR related documentation as well as immigration, health and safety and related criminal matters/prosecutions.
Russell also spent several years as regional in house counsel with a major international brokerage. He focused primarily on dealing with the restructuring of their employment practices, documentation and structures and resolving disputes and issues throughout Asia Pacific. In addition, Russell oversaw the legal aspects of HR management and certain regulatory functions.