Russell Bennett selected as top lawyer by Who's Who Legal: Management Labour & Employment 2015
13Jul2015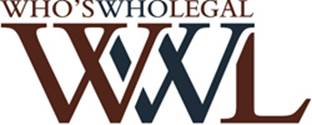 Tanner De Witt is pleased to announce that Partner Russell Bennett has been selected as one of the world's leading Management Labour & Employment lawyers by the Who's Who Legal: Management Labour & Employment 2015.
Russell specialises in all matters relating to employment law as well as dealing with dispute resolution and commercial litigation and regulatory advice. On the employment side, Russell has extensive experience in acting for both employers and employees, with particular emphasis on high-value employment disputes in the financial sector. He advises on all aspects of employment law, termination entitlements, post-termination restrictions, bonuses, discrimination, drafting employment contracts, handbooks and other HR related documentation as well as immigration, health and safety and related criminal matters/prosecutions.
Russell also spent several years as regional in house counsel with a major international brokerage. He focused primarily on dealing with the restructuring of their employment practices, documentation and structures and resolving disputes and issues throughout Asia Pacific. In addition, Russell oversaw the legal aspects of HR management and certain regulatory functions.
Tanner De Witt's Employment Practice, led by Russell Bennett and Kim Boreham, is one of the few dedicated practices in Hong Kong. Tanner De Witt has acted in several of the leading reported cases in Hong Kong over the last 16 years and we are regular speakers to employers, business groups and human resource professionals.
We act for many major employers as well as senior executives and high profile employees in a wide range of industry sectors including banking and finance, insurance, publishing, manufacturing and professional services.
Through our experience and knowledge we aim to provide quality, cost-effective and commercial legal advice. Further, through our experience we are also able to offer tactical and common sense guidance on best practice to ensure the best overall result for the client, including issues such as performance management, rewards and restriction structures, exit strategies and mediation.
To contact Russell, you may email or contact him at +852 2573 5000.
About Tanner De Witt
Tanner De Witt is an established and recommended independent law firm in Hong Kong. Our firm and lawyers, many of whom have international law firm backgrounds, receive top ratings from industry publications such as Chambers and Partners and Legal 500.
Our primary focus is business law in Asia. We provide legal advice and representation in the following areas: Corporate and Commercial; Litigation and Dispute Resolution; Insolvency and Restructuring; Employment; Immigration; Family and Private Client; Wills and Trusts; Financial Services Regulatory; Hospitality including Liquor Licensing; White Collar Crime and Criminal.
For further information, please contact us.