Q&A with Tim Au – Restructuring and Insolvency Lawyer
16Jun2017
Tim Au joined Tanner De Witt in 2012 after gaining a Juris Doctor degree and a PCLL from the Chinese University of Hong Kong. He works with the Restructuring and Insolvency team and is a member of  International Women's Insolvency & Restructuring Confederation (IWIRC) and Turnaround Management Association (TMA).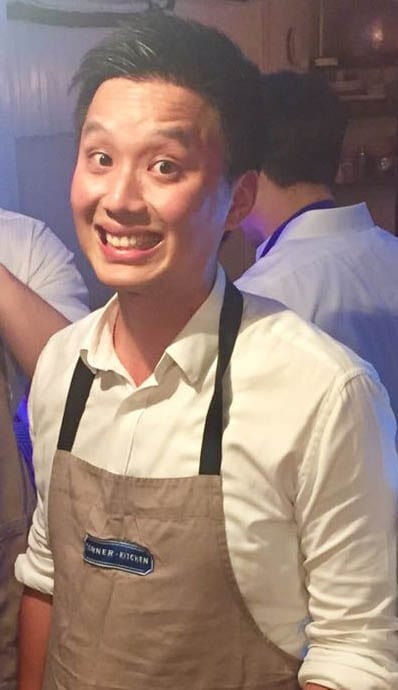 Why did you choose to become a lawyer?
At the end of secondary school, I decided to study history in university as it was my favourite subject.   However, one of my close friends asked me, "What are you going to do with a history degree?". I didn't know how to answer her but I told her I would probably go into teaching.  Luckily, the university I attended offered a combined honours programme which meant that I could mix and match any subjects in their humanities faculty (including law). I therefore enrolled into a history and law degree, during which I applied and worked as an intern with local and international law firms in Hong Kong.  During the internships, I had opportunities to accompany solicitors and Counsel to Court and I was hugely fascinated by the court procedures. It was then that I realised I wanted to become a lawyer.  As my undergrad degree was not a full law degree, I enrolled into the Juris Doctor programme with CUHK (the fastest way to get a law degree) and started my traineeship with Tanner De Witt in 2012.
Describe a typical day at work.
I will check overnight emails and the news going into work. If there is a hearing, I will get to work early to prepare.  On a normal day, I will work through my to-do list which involves mainly drafting correspondence, advice and legal documents. In between tasks, I will spend a lot of time on the phone with clients, counsel, business contacts and counterparties to discuss matters for a particular case. Our partners have an "open door" policy so lawyers in our firm spend a considerable amount of time conferring and discussing strategy with partners.  When preparing for legal opinion and conducting legal research, I will spend time in the High Court library to make use of their impressive catalogue.
What part of being a lawyer to you personally find most satisfying?  Most challenging?
When clients come to us, they are often being cornered with all sorts of problems. They will rely on your advice to solve their issues. Sometimes, these problems will have an adverse effect on the client's personal lives.  I find being able to help these clients the most satisfying aspect of the job. The satisfaction is there regardless of result but, of course, being on the winning side makes the whole process even better.
We often have very little time to turn our work around especially during high pressure situations like trials. Maintaining the quality of your work under time pressure is probably the most challenging aspect of the job.
Being a lawyer can be stressful at times, how do you maintain a good work-life balance?
There are many (many) marketing events at Tanner De Witt and they give you plenty of opportunities to wind down with colleagues and clients in a relaxed setting. On a personal level, make sure you allocate plenty of time to exercise as maintaining a healthy body will allow you to work more efficiently!
What's the best piece of advice you have ever received during your legal career?
If something unfavourable happens, don't dwell on it and focus on the next task at hand instead.
If you had not become a lawyer, what other professions would you have considered?
Academia was likely but I would love to try being a chef!
You can find out more about Tim here.