Q&A with Derek Cheuk – Litigation and Dispute Resolution Lawyer
22Nov2016
Derek joined the Litigation and Dispute Resolution team at Tanner De Witt in 2015. Before this he worked as a solicitor at an established Hong Kong law firm. Derek also has experience working in the financial industry in London and Australia.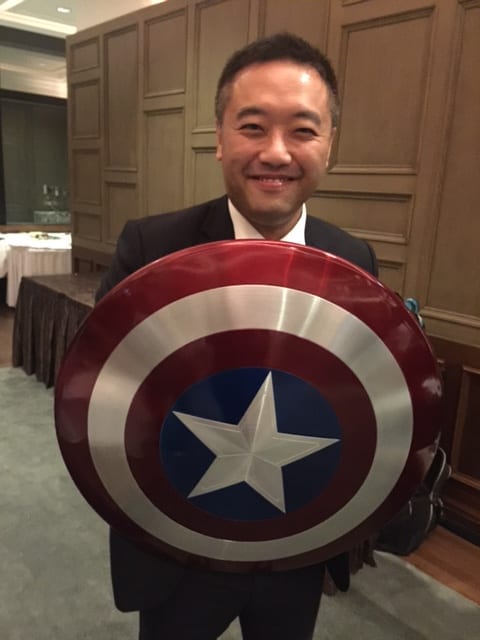 Why did you choose to become a lawyer?
I started off my career working in the financial industry in London. A few years later, I found myself looking for a new challenge. After moving back to Hong Kong, I spoke with a few good lawyer friends to gain some insight on what it takes. Benefiting from some tremendous advice, I thought to myself: "I could give this a go." So back to school I went and here I am.
Describe a typical day at work.
The wonderful thing about being a litigation and dispute resolution lawyer is that no two days are ever the same. I would either be spending time in court, meeting with a client, corresponding with the opposite party, preparing for trial or doing all of the above in the same day.
It is all about planning ahead and being flexible. Working with a great team and being able to exchange ideas with my teammates also help a great deal.
What part of being a lawyer to you personally find most satisfying? Most challenging?
As a litigation lawyer, it is always satisfying when I am able to apply my legal knowledge to help my clients resolve their issues.
When clients are involved in cases of a personal nature, such as in disputes between family members, there is often an emotional issue attached. This, understandably, could be very unpleasant for the client and challenging for the lawyer. You have to show empathy towards the client and share the emotional burdens.
Being a lawyer can be stressful at times, how do you maintain a good work-life balance?
By having two young boys at home! It is a joy spending time with them so it is never a problem.
I also train in Thai boxing twice a week which is a marvellous way to release my tension after a long hard day in the office!
What's the best piece of advice you have ever received during your legal career?
A mentor once told me: "you should treat everyone in the firm as your teacher." I have followed this advice ever since. Law is such a vast subject and there are plenty of rules and procedures to follow. It is therefore impossible for one person to know everything and you can always learn something from someone.
If you had not become a lawyer, what other professions would you have considered?
I think if I had not become a lawyer, I would have liked to try my hand at counselling.
You can find out more about Derek here.