Tanner De Witt host John Terenzini, founder of the Hong Kong Jellyfish Project
14Feb2023
On Friday evening, 10 February, we had the pleasure of hosting the Royal Geographical Society's presentation on "A Fascination with Jellyfish: The World's Ancient Survivors" by John Terenzini of the Hong Kong Jellyfish Project.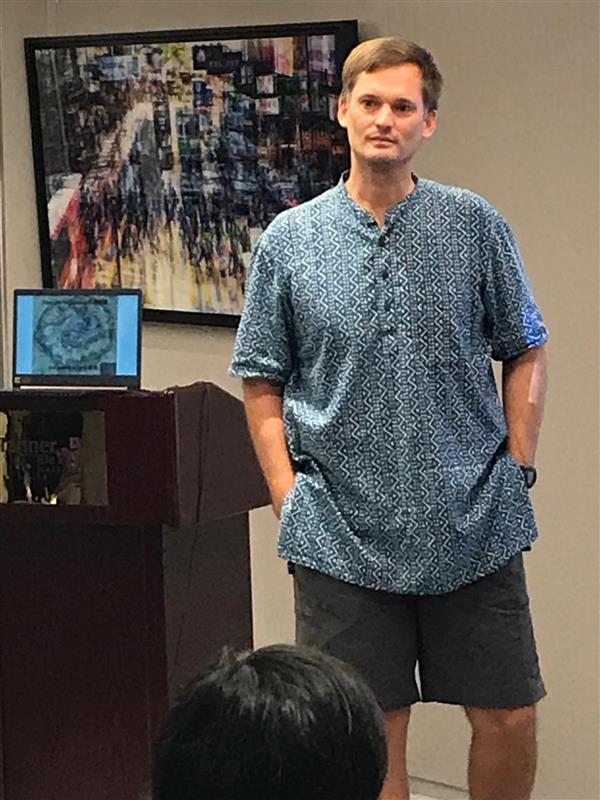 Several jellies drifted into the Tanner De Witt offices (via PowerPoint) on Friday night as RGS members learned about the latest developments and discoveries of jellyfish in the sea around Hong Kong. A packed house welcomed the colorful show and distance-safe interaction.
The Hong Kong Jellyfish Project was started to address the large gap in knowledge about jellyfish in Hong Kong waters. This project is looking at the presence, abundance, and distribution of local species around Hong Kong and looking to understand some of the effects of environmental conditions on jellyfish occurrences.
John Terenzini is from the USA and has a Master's Degree in Environmental Management from the University of Hong Kong. He has a long background in outdoor education and guiding in several countries around the world, having a fascination with all of nature's weird and wonderful creatures. His interest in jellyfish first started while sea kayak guiding in Alaska, seeing the seasonal ebbs and flows of species in the fjords. He is the founder of the Hong Kong Jellyfish Project.