Ian De Witt joins panel of judges at Vis East's inaugural Young International Mediation Competition at HKIAC in Hong Kong
10Aug2015
Held at the Hong Kong International Arbitration Centre, the Young International Mediation Competition (YIMC) is an annual competition of teams representing law schools throughout the world. Eight teams took part in the Inaugural YIMC which was conducted in English in Hong Kong from 2nd to 8th August 2015. YIMC is intended to create and foster an environment for students to learn and develop their skills in mediation and to appreciate how to use them both as advocate and as mediator.
YIMC is a multi-faceted educational programme including both instruction and a competition through which students can demonstrate their mastery of the various skills used in mediation. An active social program throughout the week of the competition in Hong Kong promotes the establishment of long-term friendships and connections. Ian De Witt joined the judging panel on Friday 7th August to assess the students during the competition and remarked on the 'broad range of skills' displayed by the students.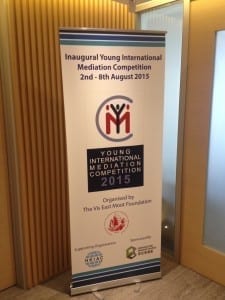 Partner Ian De Witt is an accredited mediator of the Hong Kong International Arbitration Centre, sits on the Insolvency Committee for The Law Society of Hong Kong and the Restructuring and Insolvency Faculty Technical Sub-Committee of HKICPA. His practice focuses on commercial litigation and insolvency matters and he is consistently ranked as a leading lawyer for restructuring and insolvency in Hong Kong by Chambers Asia and Asia Pacific Legal 500.  Ian has also advised and acted for directors, employees and companies in respect of investigations, regulatory matters and prosecutions carried out by the Police, the Independent Commission Against Corruption, the Commercial Crime Bureau, the Securities and Futures Commission and the Confederation of Insurance Brokers Disciplinary Tribunal.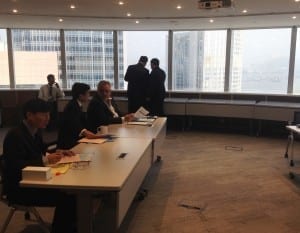 Tanner De Witt uses mediation to settle disputes across a range of practice areas. Along with Ian De Witt, Mark Side is a CEDR (Centre for Effective Dispute Resolution) accredited mediator.
Please contact us today or click here for further information on our mediation services.