ESF staff support Cambodian football project in Phnom Penh
24Jan2017
Tanner De Witt is proud to support the ESF Lions Youth Football Programme with annual sponsorship which enables them to grow the squad in Hong Kong and to support football and other sporting initiatives in the region.
The photo below was taken in Phnom Penh, Cambodia, in January 2017 when three ESF Lions coaches went out to work on a football project with the IndoChina Starfish charity. They took football kit and coaches shirts to support the coaches clinic including some of the Tanner De Witt shirts as pictured.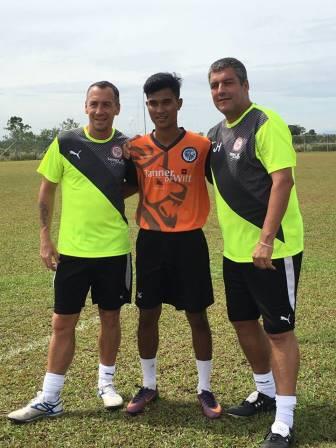 For more information about our community and sporting efforts, please visit our Community page.