Tanner De Witt celebrates Dress Pink Day 2020
28Oct2020
Tanner De Witt continued its annual tradition of participating in Hong Kong Cancer Fund's Dress Pink Day by enjoying pink cupcakes, pink bubbly and donning (very) pink outfits!
The Insolvency team continued its winning streak with a slew of well-coordinated costumes, while solicitor Tara added some flair by donning a traditional Indian shalwar kameez. Credit controller (and newcomer) Rey stole the show with her electric pink bob, and gained extra points for the effort of wearing the costume all day! Other members of the team also got involved in the fun by wearing a touch of pink.
Congratulations to Natalie, Austin, Rey and Tara on winning various prizes and thank you to judges Paul and Ping!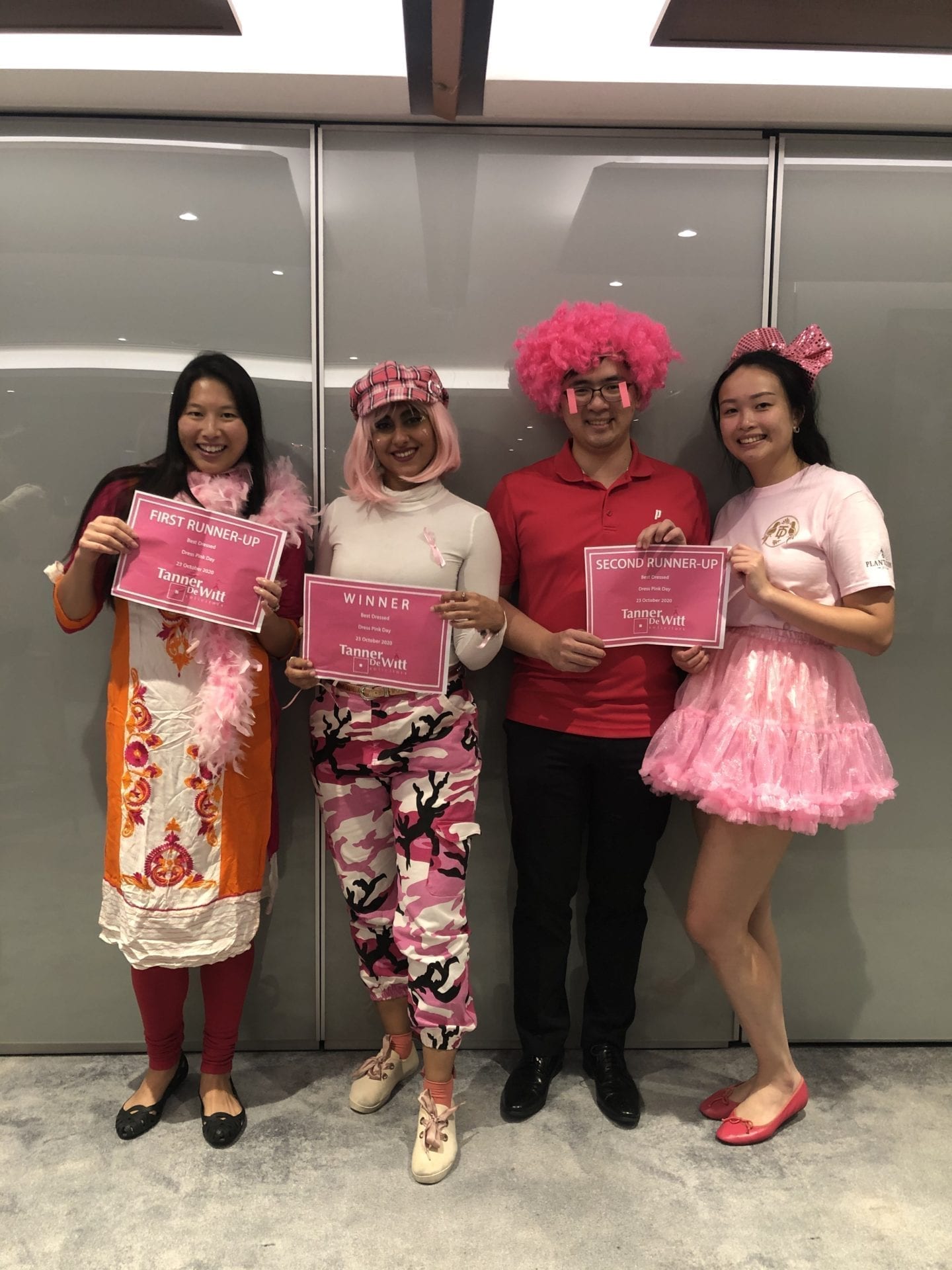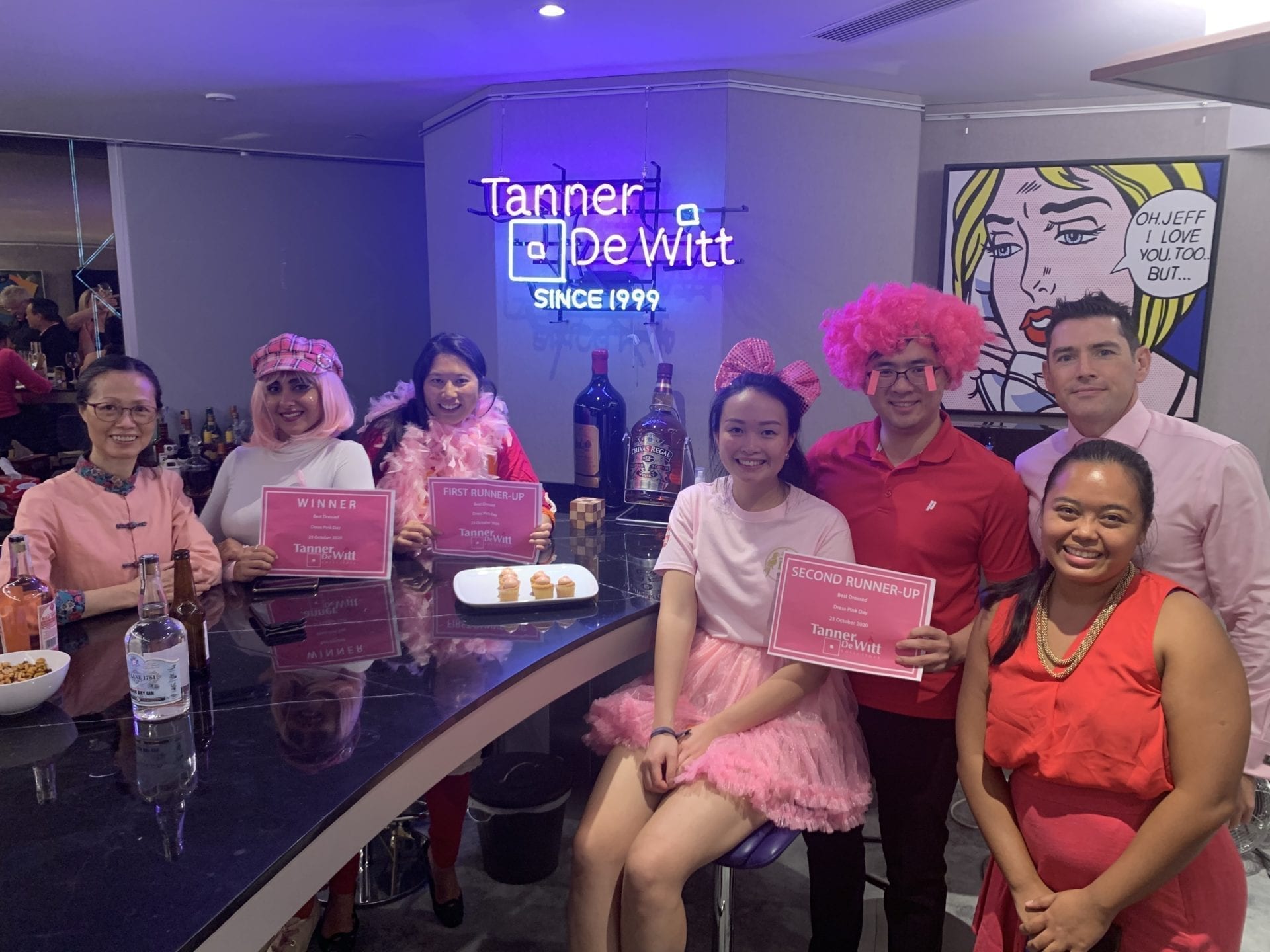 What is Dress Pink Day?
On Dress Pink Day, people across Hong Kong wear pink to raise awareness and funds to support women with breast cancer in response to Hong Kong Cancer Fund's annual breast cancer campaign, Pink Revolution. Pink is the colour of Breast Cancer Awareness Month, a global campaign that takes place every October to raise awareness of breast cancer.
For more information about our community efforts, please click here to view a full decade of our participation in Dress Pink Day or visit our Community page.
Happy Dress Pink Day 2020!