Tanner De Witt supports CNCF Virtual Long Lunch 2020
14Oct2020
We were delighted to support the Christina Noble Children's Foundation's Long Lunch, which took place virtually on Friday 9 October 2020, as Gold Sponsor.
Hundreds of participants joined this event around the globe, including the MCs (one was in Sweden while the other was in Hong Kong), the virtual platform partners in Toronto and Sydney, and the events team in Hong Kong.
More than HK$750,000 was raised for CNCF in only an hour – an amazing feat given its virtual format and short duration!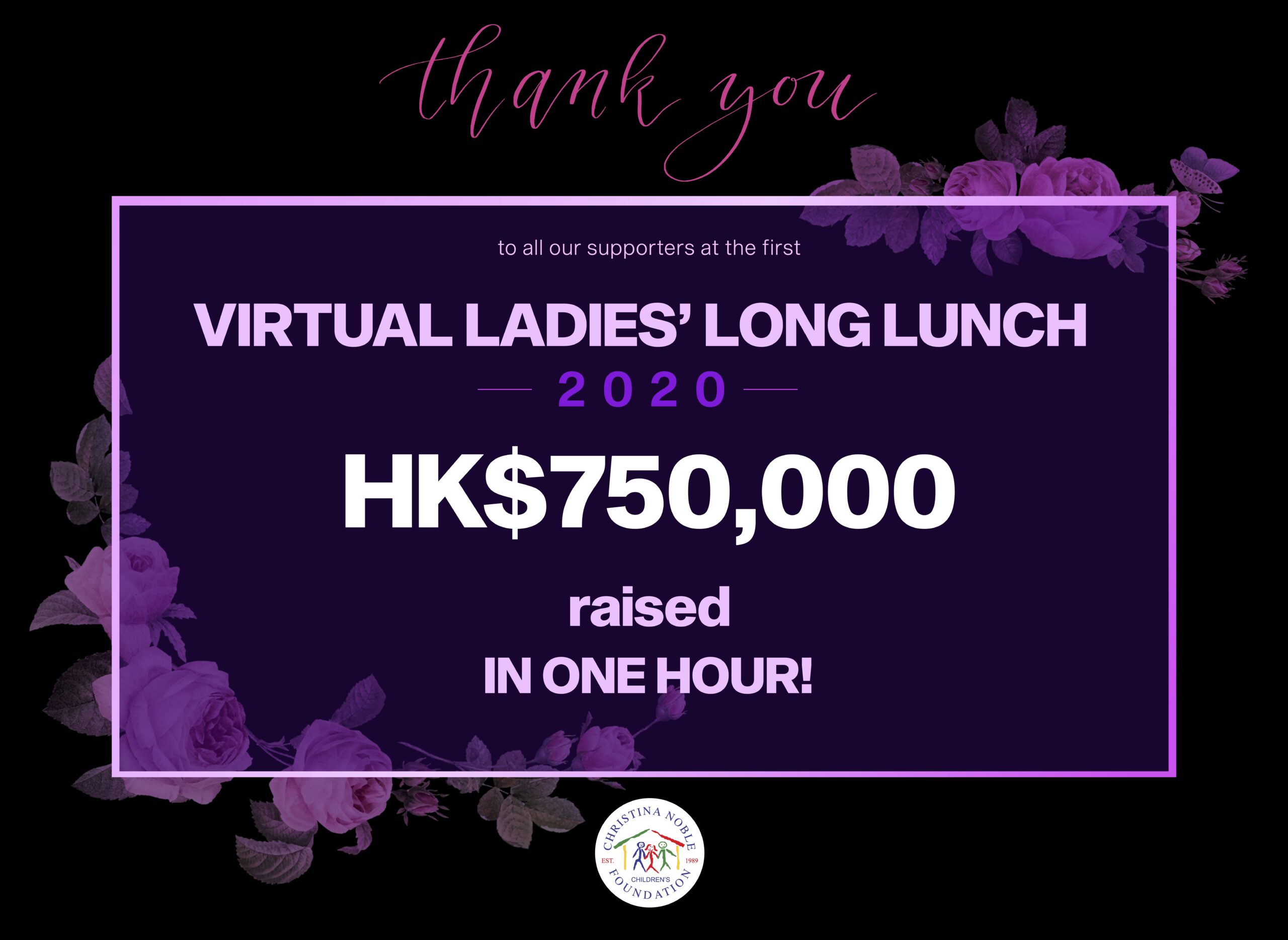 We were very proud to show support for this key children's organisation, which has assisted almost 900,000 children and collectively impacted the lives of over 1,000,000 children and adults.
About the CNCF Long Lunch
In 2010, the first Hong Kong Ladies' Long Lunch made its debut on the Friday before the Rugby 7's kick off, with 150 guests in attendance. A massive success every year, the total funds raised over the last 11 years has now reached HK$10.7 million!
About CNCF
CNCF is one of the longest serving NGOs in Vietnam and Mongolia. Christina and her Foundation's efforts to highlight the plight of the children globally, has assisted in motivating social change and reform in Vietnam and Mongolia and has in turn promoted the need for cross cultural understanding, communication and shifts in individual attitudes from government representatives to street and working children.
Community engagement is central to Tanner De Witt's spirit. To learn more, please visit our Community page.