Asialaw: Third-party funding in arbitration now permitted in Hong Kong
28Jul2017
Article from Karry Lai, Editor, Asialaw
Like it or not, arbitration can be expensive. Third-party funding arrangements offer a possible solution. Hong Kong has just passed the Arbitration and Mediation Legislation (Third Party Funding) (Amendment) Bill 2016 on 14 June, allowing the method to gain momentum in the territory.
History of third party funding in Hong Kong
The concept of third-party funding allows a funder to pay for the funded party's costs of arbitration or litigation proceedings in return for a percentage of the award from the funded proceedings. "Hong Kong has lagged behind compared to jurisdictions such as Australia, the UK and US when it comes to third-party funding of litigation," says Ian De Witt, partner at Tanner De Witt. "There are no class actions in Hong Kong, unlike countries like the US." Third-party litigation funding had remained a tort and criminal offence in Hong Kong due to the legal doctrines of maintenance and champerty, developed more than 700 years ago in England, and which still remain a part of Hong Kong's legal fabric. Champerty is the process where a person bargains with a party to a lawsuit to get a share in the proceeds while maintenance is the support of a disinterested party to pursue a lawsuit.

The three exceptions where the Hong Kong courts do allow for third-party funding are:
where a third party can prove that it has a legitimate interest in the proceeding's outcome;
when a party can persuade the court that it would allow it to have access to justice; and
in insolvency proceedings.
"Litigation funding can provide access to justice," says De Witt. "In insolvency cases, a party can seek finances to go against rogue directors and negligent people." Re Cyberworks Audio Video Technology (2010) confirms the lawfulness of third-party litigation funding in insolvency proceedings.
"For those without funds and a good claim, using third-party litigation funding makes sense, because otherwise they would be without a proper remedy," says Stephen Chan, partner at Oldham, Li & Nie.
"In England and Wales, third-party funding is almost entirely self-regulated, by the Association of Litigation Funders," says De Witt. "The UK Parliament will look into formal regulation if the industry continues to grow, but at the moment, it is slow to take steps in this area for fear of hindering growth in the industry."
In November, Singapore's Ministry of Law submitted its Civil Law (Amendment) Bill to Parliament to allow third-party funding in arbitration.
As it was unclear whether the doctrines of maintenance and champerty may apply for arbitration in Hong Kong, as noted in the Court of Final Appeal case of Unruh v Seeberger (2007). The chief justice and secretary for justice asked the LRC to undergo a review of the subject in June 2013. After a consultation period from October 2015 to February 2016, the LRC released a report in October 2016 recommending that the Arbitration Ordinance be amended to allow for third-party funding in arbitration.
The LRC's recommendations
The LRC made a number of recommendations in the report to allow the government to move forward with the amendment of the Arbitration Ordinance. It recommended that maintenance and champerty should not apply under the ordinance. It noted that third-party funding should not be permitted if it is provided directly or indirectly by a person practising law or providing legal services.
The LRC also recommended that in the initial three year period after the ordinance is amended, third-party funders of arbitration should comply with a code of standards and practices, including clear promotional literature and funding agreements which explain key features, risks and terms. The third-party funder should also have to take reasonable steps to ensure the funded party gets independent legal advice on the terms of the funding agreement, said the report's authors. To increase transparency, the LRC recommended that a funded party must also give written notice to the other party and the arbitral administration informing the parties of the funding arrangement and the identity of the funder.
Considerations for suitability of third-party funding
Though third-party funding seems like an attractive option, anyone considering it should look before they jump.
"Funders will fund anything with a reasonable possibility of success, especially with a strong case that has the chance to strike big," says De Witt.
"Parties need to consider what amount of funding is required as compared with how much the case is worth. Funders generally look at cases from the perspective of the ratio of costs and expected return," says Chan. "Part of the terms of the funding agreement should specify what happens when the litigants negotiate for settlement. Otherwise potentially problems may arise where the funder may want to compromise the claim in order to settle sooner whereas a litigant may want a larger sum from the settlement."
"Litigation funding is becoming a burgeoning area of commerce," adds Chan. "There are litigation funding entities in Australia for example which are usually publicly listed companies. In the UK, board members of litigation funders are often ex-judges and/or barristers who advise on litigation funding strategy and the merits of each funded case."
"Sometimes parties might only know the bare bones of a case which may not be an attractive investment for litigation funders," says Chan. "A large part of the litigation funding process is doing proper due diligence on the merits of the case."
Archaic legal doctrines of maintenance and champerty are often not in tune with modern dispute resolution needs. Hong Kong's legal community has been sitting tight and eagerly waiting for the proposed amendment to the Arbitration Ordinance to take effect later this year. The amendment will help to enhance Hong Kong as an international arbitration centre and will offer attractive options for third-party funders that see opportunities from the forthcoming changes. Parties to arbitrations may be relieved to have alternative sources of funding but should be aware of the costs and benefits of seeking a third-party funder.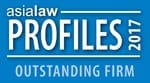 To view the article on Asialaw click here.
For more information on litigation funding, please contact Ian De Witt or Robin Darton.
Disclaimer: This publication is general in nature and is not intended to constitute legal advice. You should seek professional advice before taking any action in relation to the matters dealt with in this publication.