2016 roundup of ESF Lions' news
28Dec2016
As proud sponsor of the ESF Lions, we are pleased to announce some of the highlights of the 2016 season.
The SODP08 squad (the Development Programme for players born in 2008) has won the most recent HKJFL premiership Tournament.
In the Academy Programme the U14 Girls won the KCC Girls tournament and there is a new start up squad at Discovery Bay.
In the boys' squad…
U16 – competing in the first division of the HKFA league
U14 – 2 wins in 2 games in HKFA league
U12 – Premiership and Championship both competing in their respective HKJFL leagues
U11 – 1st season as an Academy team and have recorded their first win
The coaches have meanwhile been busy organising the Operation Santa Claus Adult Tournament as well as preparing to deliver some football Coach Education in Cambodia in January.
For more information on the programmes click here or see below: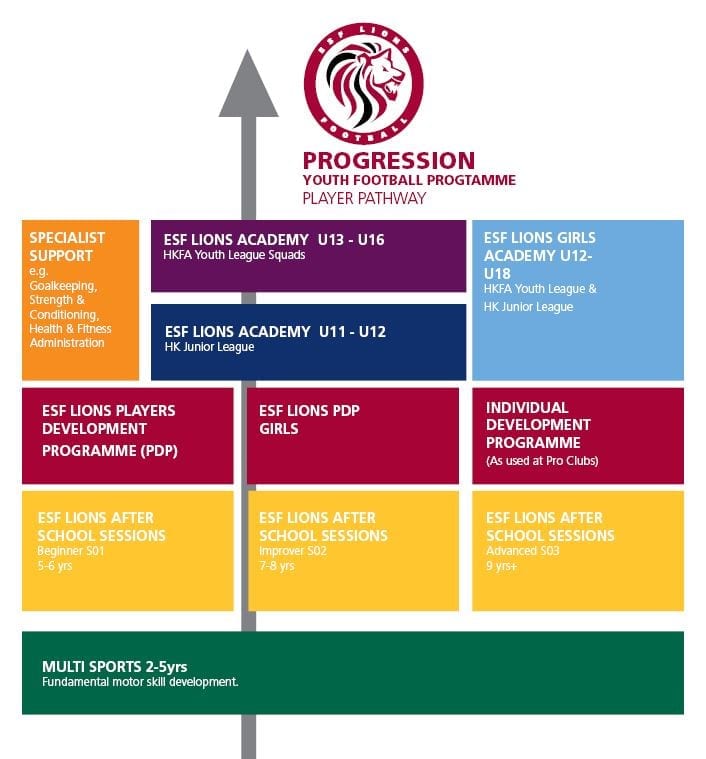 Tanner De Witt wishes all teams the best for the next season!
For more information about Tanner De Witt's community activities in Hong Kong and Asia, see our Community page or contact us.