Russell Bennett gives 2018 talk on key issues for recruiters
261月2018
On the morning of Thursday 25 January, the Harcourt Suite of the Hong Kong Club was filled to the brim with 35 recruitment professionals for a talk by Employment Partner Russell Bennett. Entitled Key Employment Issues for Recruiters, this is the second year that Russell has made this talk; last year's was also very well received by labour industry professionals.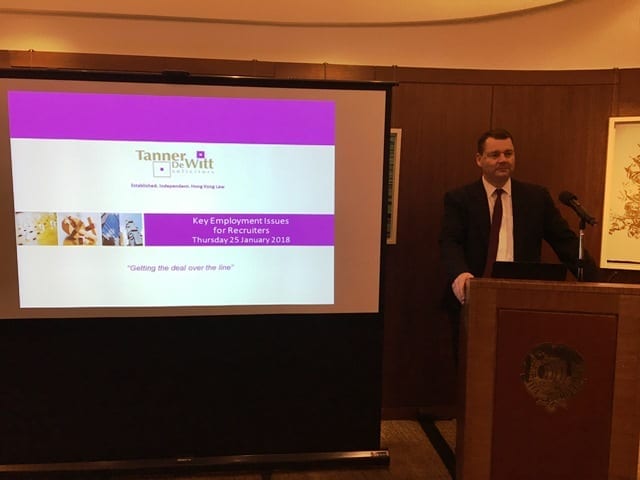 The presentation's main topic was getting deals 'over the line'. Recruiters often run into roadblocks with candidates or clients; Russell's presentation was on how to navigate around these skillfully. There were sections on terminating employment in Hong Kong, deferred remuneration and bonuses, and the drafting and enforcement of post-termination restraints.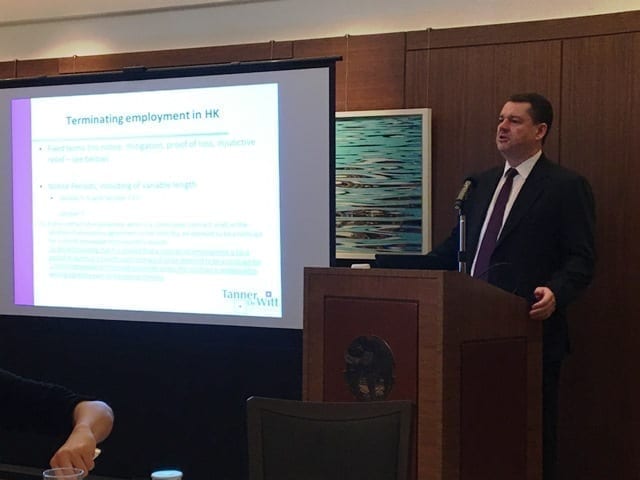 About Russell Bennett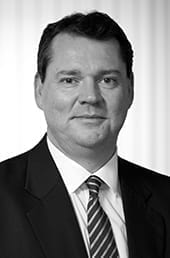 Russell specialises in all matters relating to employment law as well as dealing with dispute resolution and commercial litigation and regulatory advice.
On the employment side, Russell has extensive experience in acting for both employers and employees, with particular emphasis on high-value employment disputes in the financial sector. He advises on all aspects of employment law, termination entitlements, post-termination restrictions, bonuses, discrimination, drafting employment contracts, handbooks and other HR related documentation as well as immigration, health and safety and related criminal matters/prosecutions.
Russell also spent several years as regional in house counsel with a major international brokerage. He focused primarily on dealing with the restructuring of their employment practices, documentation and structures and resolving disputes and issues throughout Asia Pacific. In addition, Russell oversaw the legal aspects of HR management and certain regulatory functions.
"Russell is best known for his experience handling employment disputes in the financial sector, as well as advising on immigration, criminal investigations and termination entitlements. One client reports that he 'endeavours to understand the client's needs and find a fast and efficient way to achieve the client's goals.'"
Chambers Asia Pacific 2018 (Band 1)

"Russell handles a range of employment litigation within the financial services sector and as well as core work in relation to bonuses and termination entitlements, is also well versed in handling the increasing overlap between employment and financial services regulatory matters."
Legal 500 Asia Pacific 2018 (Tier 2)

Recruitment firms should note that Russell is able to give this talk internally. For more information, please contact us.