Tanner De Witt supports the Hong Kong Blue Tie Ball 2018 as Platinum Sponsor
207月2018
We are delighted to announce that we will once again sponsor the Hong Kong Blue Tie Ball, which will be held at the Hong Kong Football Club on Saturday 1st September. We are supporting this year's event as Platinum Sponsor.
Last year's inaugural Blue Tie Ball was attended by Partners Mark Side, Russell Bennett and Joanne Brown, Solicitor Samantha Chu and Head of Marketing and Business Development Lizzie Fraser. The Ball successfully raised over HK$650,000 in support of local mental health programs. We are pleased to report that this year's Ball is already completely sold out; we look forward to exceeding last year's amount!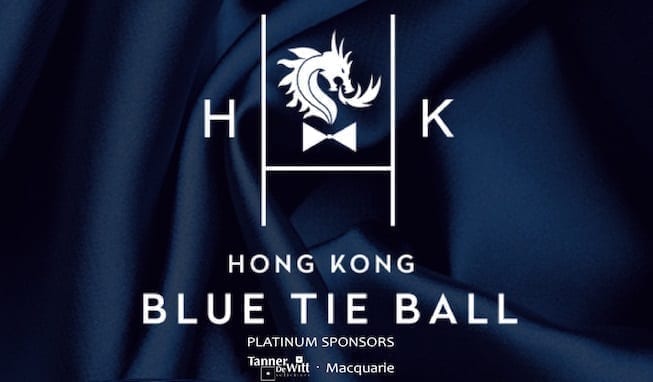 Funds raised will support four not-for-profit organisations:
About Samaritan Befrienders Hong Kong
SBHK is a Hong Kong based voluntary agency established in 1960 (IR File no. 91/1498). SBHK reflects the generosity and benevolence of the Good Samaritan in the Bible who always stretched forth a helping hand to the distressed and helpless. Through the giving of support and rendering emotional counselling to those in need, they help them to help themselves.
About MindHK
Mind Hong Kong is a charitable initiative formed out of the patient Care Foundation. We are committed to improving awareness and understanding of mental health in Hong Kong.
About batyr
batyr is a for purpose organisation that focuses on preventative education in the area of youth mental health. batyr provides programs that train young people to speak about their personal experience with mental ill health and start a conversation in their community. batyr takes these speakers into schools, universities and corporate arenas to continue this conversation around mental health. The programs engage, educate and empower the audience to learn from the experiences of others and to reach out to the great services around them.
About KELY Support Group
KELY Support Group (KELY) is a non-government funded bilingual organisation which provides support to youth between the ages of 14 and 24 in Hong Kong from Chinese-speaking, Ethnic Minority and English-speaking backgrounds.
Their programmes and services focus on knowledge, resistance and harm reduction around drug and alcohol misuse. Using a positive youth development approach, with a priority to understand young people's perspective, they equip them with key life skills and resilience as they face various challenges growing up in Hong Kong.
For more information about our community efforts, please visit our Community page.