Veronica Chan elected as Co-Chair of IWIRC HK
1312月2018
We are delighted to announce that Restructuring and Insolvency Solicitor Veronica Chan has been elected as Co-Chair of the International Women's Insolvency & Restructuring Confederation (IWIRC) Hong Kong Board.
Veronica adds, "I am delighted to be elected as the Co-Chair of IWIRC HK. IWIRC is an international association and Hong Kong is one of its very well-established networks with over 200 members at the moment. Next year will be my third year serving the Board and Tanner De Witt have been very supportive with my role in developing and expanding our relationships with other members of the insolvency profession both regionally and globally. I certainly look forward to seeing more familiar faces and new friends at our events next year. "
About Veronica Chan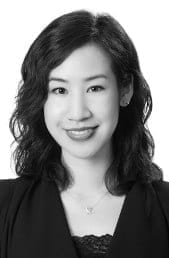 Veronica joined the Insolvency team of Tanner De Witt in April 2015. Veronica holds a BA (Law with Business Honours Degree) from the University of Wales, Aberystwyth and a Legal Practice Course diploma from the College of Law, London. She obtained her Postgraduate Certificate in Laws from the University of Hong Kong and qualified as a solicitor in 2009. Veronica is fluent in English, Cantonese and Mandarin and can read and write both simplified and traditional Chinese.
Veronica completed her training at a local law firm in Hong Kong. Prior to joining Tanner De Witt, Veronica practised matrimonial law at a renowned international law firm in Hong Kong. Veronica has experience across a broad range of legal practices including litigation and insolvency.
About IWIRC
IWIRC was founded in December 1993 by Selinda Melnik, Laureen Ryan and Martha Fetner, an attorney, investment banker and commercial banker, respectively. It is a not-for-profit professional association incorporated in May 1994 under the laws of the State of New York, USA. IWIRC held its first meeting in London, England in June 1994. Its first Network, Central Ohio, was chartered in June 1995.
Now in its 20th year, IWIRC has been connecting women worldwide. Through a global membership of more than 1,200 attorneys, bankers, corporate-turnaround professionals, financial advisors and other restructuring practitioners, members develop a powerful network of contacts, resources, mentors and friends. Whether it is across the café table or the continents, diverse relationships make IWIRC the premier organisation for women in the restructuring and insolvency professions.