Q&A with Samantha Chu – Matrimonial Lawyer
272月2018
Samantha obtained her BA from The University of British Columbia and her PCLL from The City University of Hong Kong. Samantha joined Tanner De Witt in September 2017 after completing her training at a renowned matrimonial law firm in Hong Kong.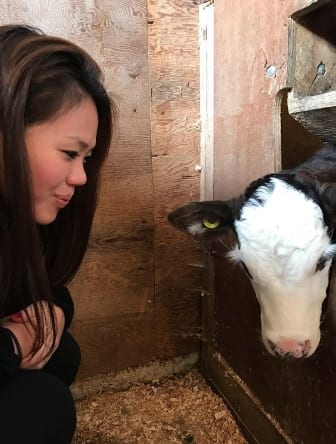 Why did you choose to become a lawyer?
I chose to become a lawyer, particularly a matrimonial lawyer in Hong Kong, because of the city's diverse culture and the question I've always wondered: "What stops people from getting a divorce in Hong Kong if they are unhappy in a marriage?"
The divorce rate is high in this city and I have been interested in how culture might affect couples if or when a marriage breaks down.  My job is challenged by the difficulties clients face when addressing personal family issues, but it is also rewarding for me to assist during these difficult times using any enforcement of the legal system.
With a background in philosophy and a particular fascination with semantics, arguing cases for private clients has been a good combination of interest and career for me.
Describe a typical day at work.
A lot of time spent in a typical work day as a matrimonial lawyer is on client or party to party correspondence. The correspondence includes telephone calls, emails, or meetings, and the content can range from urgent applications to the Court, to day-to-day care or parenting of children.  I also draft court documents every day and attend Court hearings from time to time.
What part of being a lawyer do you personally find most satisfying? Most challenging?
It is most satisfying when we can achieve what our clients want with consideration of their best interests. I enjoy working on matrimonial cases because it is often a collaborative practice:  we get to work with different experts such as psychologists, mediators, or counsellors in conjunction with the Court in order to find the best holistic and practical approach for our clients.
The biggest challenge for me is balancing the time spent on each case because there are often urgent applications in matrimonial cases, or some cases are particularly correspondence heavy.  For example, demand may be particularly high before Christmas or summer holidays where divorcing parents may want to spend time with the children and/or propose access schedules.  It becomes particularly important to balance my time on each case in these scenarios.
Being a lawyer can be stressful at times. How do you maintain a good work-life balance?
I have an active lifestyle outside of work including exercising (hiking, swimming, and dancing) and travelling to different destinations around the world.  I also like listening to music, watching movies or TV shows after work when I can.
I've found that having a good support network both outside and within the firm is extremely important during stressful periods at work.
What's the best piece of advice you have ever received during your legal career?
Treat every piece of work as if you are only handling it once.  This improves efficiency and also confidence when you are always creating your "last draft".
If you had not become a lawyer, what other professions would you have considered?
Wedding planner, counsellor, or a doctor.
Find out more about Samantha here.