Pádraig Walsh to speak at HKU on Blockchain and Financial Institutions
189月2018
We are delighted to announce that Corporate Commercial Partner Pádraig Walsh will be speaking at The University of Hong Kong's Asian Institute of International Financial Law (AIIFL) on Friday 21 September. The topic of the talk will be Blockchain and Financial Institutions – Pandora's Box or Panacea for all Ills.
For a full list of speakers and more event information, please have a look at this link.
About Pádraig Walsh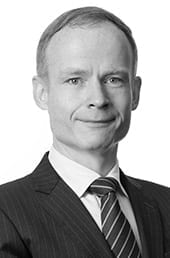 Pádraig's practice focuses on venture capital and related corporate work. His work encompasses advice on private equity and debt financings, leading on investment negotiations and completion, and preparing documents to implement deal terms. He also advises on the range of common issues for emerging companies, such as corporate structuring, IP licensing, equity incentive plans, and shareholder disputes. He represents both investors, strategics, and founders.
With clients broadly within the technology sector, Pádraig has represented companies within specific verticals of fintech, insurtech, regtech, medtech, edutech, and cleantech. Pádraig's practice also includes assisting clients on licensing, regulatory and compliance. His experience in this area has enabled him to advise clients on a number of innovative, complex fintech projects. He is at the forefront of advising on legal issues for emerging businesses using blockchain technology.
Pádraig is a mentor, and provides legal training programmes, for a number of accelerator programmes. He is also a regular speaker at various startup events and a blogger on the tech startup scene.
For more about Pádraig Walsh, please visit his profile.