Padraig Walsh speaks at MaGESpire event "The STO Supremacy"
1211月2018
Corporate and Commercial Partner Pádraig Walsh spoke at an event hosted by Blockchain Venture Development & Education firm MaGESpire on "The STO Supremacy". Held on Friday 9 November at  Garage Society, the event attracted a full house of FinTech enthusiasts.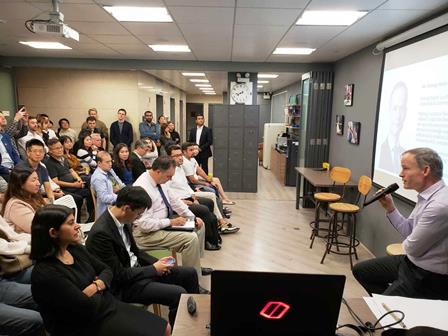 About MaGESpire
MaGESpire is a Blockchain Venture Development & Education firm with a mission to provoke Decentralized Thought Leadership and promote sensible adoption of Blockchain in businesses through Investments, Advisory Services and Community Engagement. Blockchain can be incredibly complicated concept to incorporate and articulate and that's where we help ventures and enterprises put together the pieces of the decentralized puzzle. In the true spirit of decentralization, we take pride in the collective abilities of our team and our network of partners, advisers, and, fellow Blockchain proponents to deliver Magic in the field of Blockchain innovation.
About Pádraig Walsh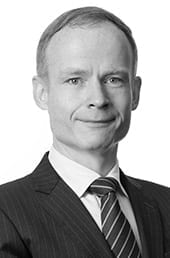 Pádraig's practice focuses on venture capital and related corporate work. His work encompasses advice on private equity and debt financings, leading on investment negotiations and completion, and preparing documents to implement deal terms. He also advises on the range of common issues for emerging companies, such as corporate structuring, IP licensing, equity incentive plans, and shareholder disputes. He represents both investors, strategics, and founders.
With clients broadly within the technology sector, Pádraig has represented companies within specific verticals of fintech, insurtech, regtech, medtech, edutech, and cleantech. Pádraig's practice also includes assisting clients on licensing, regulatory and compliance. His experience in this area has enabled him to advise clients on a number of innovative, complex fintech projects. He is at the forefront of advising on legal issues for emerging businesses using blockchain technology.
Pádraig is a mentor, and provides legal training programmes, for a number of accelerator programmes. He is also a regular speaker at various startup events and a blogger on the tech startup scene.
For more about Pádraig Walsh, please visit his profile.