Mark Side attends International Centre for Family Law, Policy and Practice's 2019 London Conference
098月2019
Partner Mark Side was in attendance at the International Centre for Family Law, Policy and Practice's 2019 London Conference, which was held at the Westminster Law School of The University of Westminster on 3 to 5 July 2019.
Over 250 delegates from more than 30 jurisdictions gathered for this Conference, which was themed 'Gender, Inclusivity and Protecting the 21st Century Family'.  A number of provisions were agreed on after the conference, some of which are shared below:
Relocation with Children
We recognise the need to consider the gender implications of relocation law, in light of the fact that a very high percentage of parents proposing to relocate are women. While there is no basis for a general presumption either for or against relocation, there is the potential to give more structure to the determination of best interests in these cases, to reduce conflict and litigation and to increase predictability of outcomes. The recent changes to Canada's divorce relocation law offer an attempt to achieve these policy goals.
The Ageing Society
A number of conference presentations converged on the theme of the 'ageing society', highlighting an increasing burden on state welfare provision, and a consequent increase in private family care arrangements which may produce a gendered impact on family members. We encourage further research and evidence-based policy debate in this area, which takes careful account of cultural factors and impact upon gender.
For full details on the conference provisions, please read the complete document by clicking here.
About Mark Side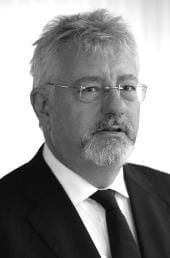 With more than thirty years of experience Mark is a highly awarded litigator whose practice today focuses on contentious regulatory matters with additional experience in matrimonial asset tracing and disputes within professional partnerships. Mark has extensive commercial litigation experience acting for shareholders, high net worth individuals, financial companies, public companies and accountants.
Most recently Mark has conducted landmark employment action in Hong Kong acting for the leaving partner of a well-known Hong Kong firm and for a number of years he has conducted litigation for a major PRC bank handling cases concerning letters of credit and the extent of a banker's duty of care to customers. Sources regard him as a "strategically very strong, mindful of our concerns and [he] always explains the contributing factors to his advice" (Chambers Asia).
A part of Mark's work is for the Law Society's Solicitors Disciplinary Tribunal and the Disciplinary Committee of the Hong Kong Institute of Certified Public Accountants and involves the hearing of professional negligence complaints within these professions.
Another part of Mark's professional practice involves appearances before the Tribunals and administrative bodies that control the affairs of many regulated professions and industries in Hong Kong.  These include the Liquor Licensing Board, the Municipal Services Appeals Board, the Registration of Persons Tribunal, and the Securities and Futures Appeals Board.
Mark is a CEDR accredited mediator (see the websites at www.CEDR.com and www.CEDR-Asia-Pacific.com).  Mark is a member of the CEDR Mediation Panel.
Mark was admitted as a solicitor in England and Wales in 1986 and worked in the City of London before moving to Hong Kong in 1992. After qualifying as a solicitor in Hong Kong, Mark worked at two City of London international law firms.  Before joining Tanner De Witt in 2000, Mark headed the litigation department of one of Hong Kong's largest law firms. He was born in England, studied Philosophy, Politics and Economics at Oxford University.
About The International Centre for Family Law, Policy and Practice
The International Centre for Family Law, Policy and Practice was established in October 2013 to bring together academic, practitioner and policy perspectives on all aspects of Family and Child Law, and to conduct and disseminate cross disciplinary and cross jurisdiction research in the broad area of that important field of English and Comparative Law, in which its Co-Directors have respectively worked for many years.
The new International Centre is a spontaneous development of their earlier work, between 2009 and 2013, at the Centre for Family Law and Practice, which they originally set up to host their two highly successful international conferences in 2010 and 2013 which convinced them of the need for a new international hub to serve the global Family Law community.
For this reason the new International Centre is no longer uniquely associated with a single academic home in England and Wales, but is now an independent Not For Profit company limited by guarantee based in the UK, while developing a number of worldwide links with universities both here and overseas, such as the Centre's close connection with Westminster Law School at the University of Westminster, where Professor Freeman holds her Principal Research Fellowship.
For more information about our Family and Private Client practice, please click here.