Ian De Witt and Robin Darton attend 19th Annual III Conference in Barcelona
107月2019
Restructuring and Insolvency Co-Heads Ian De Witt and Robin Darton were recently in Barcelona to attend the International Insolvency Institute's 19th Annual Conference. Held from 17 to 18 June in a variety of key Barcelona locations,  the conference gathered the upper echelons of the insolvency and restructuring world. Key topics included:
The EU Restructuring Directive;
How the Brexit deal will impact the EU and UK;
The ADR (or Arbitration) Alternative – A New Approach for a New Age in Cross-Border Insolvencies, and many more.
About the International Insolvency Institute
The International Insolvency Institute is a non-profit, limited-membership organization dedicated to advancing and promoting insolvency as a respected discipline in the international field. Its primary objectives include improving international co-operation in the insolvency area and achieving greater co-ordination among nations in multinational business reorganizations and restructurings.
The Institute's membership is drawn from the most senior and respected insolvency practitioners, judges and academics in the world and it has valuable liaisons with many of the most senior regulatory and administrative professionals in the insolvency field.
The Institute, due to its exceptional membership, its international leadership, and its resources, plays a valuable and highly significant role in the international insolvency field. It has achieved a worldwide reputation and is developing into a catalyst for improvement and change in the international insolvency area that has few, if any, equals.
About Ian De Witt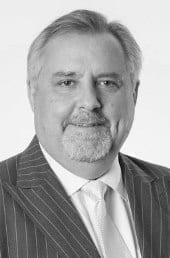 Ian is a highly ranked and awarded insolvency lawyer and litigator. He has almost three decades' experience within the field having worked in both London and Hong Kong firms. Ian acts for liquidators, receivers, creditors and directors in a variety of insolvency and restructuring cases.
Ian sits on the Insolvency Committee for the Law Society of Hong Kong, the technical and editorial committee of the Restructuring and Insolvency Faculty of Hong Kong Institute of Certified Public Accountants and is a member of INSOL and the Turnaround Management Association (TMA).
Ian is consistently ranked as a leading lawyer for restructuring and insolvency in Hong Kong by various industry publications including Chambers Asia 2018 (Band 1), Asia Pacific Legal 500 2018 (Tier 1), IFLR1000 and Who's Who Legal. "Ian De Witt, in my opinion, is the best insolvency lawyer in Hong Kong." Chambers and Partners 2018.
About Robin Darton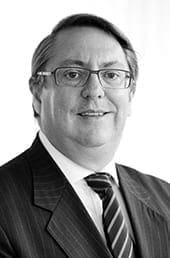 Robin has been practicing as a lawyer in Hong Kong for over 20 years. He has extensive experience in insolvency and restructuring matters, as well as litigation across a range of subjects. His experience includes acting for office-holders, creditors and debtors in winding-up proceedings; appointments of provisional liquidators; restructurings including schemes of arrangement with cross-border elements; claims against directors and auditors; and fraud and asset tracing claims.
Robin is consistently ranked as a 'Leading Lawyer' for restructuring and insolvency in Hong Kong by various industry publications including Chambers Asia Pacific and Asia Pacific Legal 500.
For more information about our Restructuring and Insolvency practice, please click here.