Katherine Lai successfully completes HKIAC Tribunal Secretary Training Programme
10月032017
Congratulations to Litigation & Dispute Resolution Solicitor Katherine Lai on successfully completing the Hong Kong International Arbitration  Centre's Tribunal Secretary Training Programme.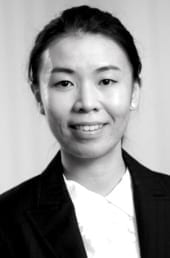 About Katherine
Katherine joined Tanner De Witt Solicitors in September 2013, having obtained a Bachelor of Business Administration (Law), Bachelor of Laws and Postgraduate Certificate in Laws from the University of Hong Kong. Katherine is fluent in Cantonese, English and Mandarin and can read and write traditional and simplified Chinese.
Katherine is a solicitor in the Litigation and Dispute Resolution team and qualified in Hong Kong in 2015. She is an accredited Tribunal Secretary  of the Hong Kong International Arbitration Centre.
About the Programme
HKIAC is the first arbitral institution to offer a Tribunal Secretary Training Programme.  As an extension of HKIAC's tribunal secretary service, the Programme trains the next generation of qualified tribunal secretaries around the world.
The Programme is taught by a world-class faculty and overseen by a Senior Advisory Board.
The training typically takes one and a half days, during which part of the participants work will be assessed. A further written exam will follow the training. Participants who successfully pass the written assessment will be interviewed by a member of the Board or Faculty.  Participants who have passed both the written and oral exam will receive a certificate of completion and will be listed online subject to his/her consent.